1. Termination and change of contracts
Maxim Kulkov
Managing Partner
Dmitry Ilin
Senior Lawyer
What you may encounter:
We can:
2. Consequences of imposing sanctions against Russian persons and counter-sanctions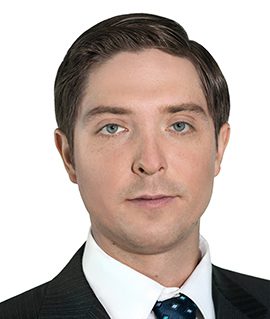 Oleg Kolotilov
Partner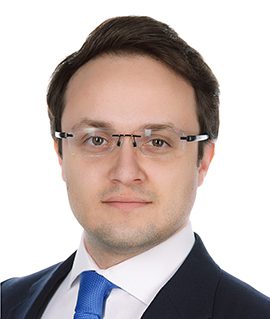 Dmitry Vlasov
Senior Lawyer
What you may encounter:
We can:
3. Nationalisation of foreign companies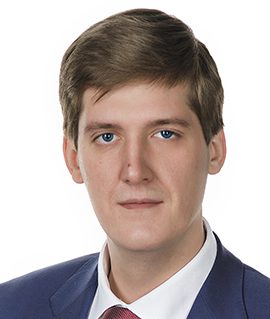 Nikolay Pokryshkin
Partner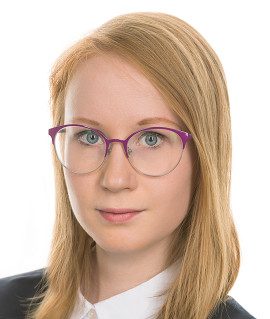 Maria Shabalina
Lawyer
What you may encounter:
Private consequences:
We can:
4. Representation in connection with the transfer of disputes from foreign courts and arbitrations to Russian courts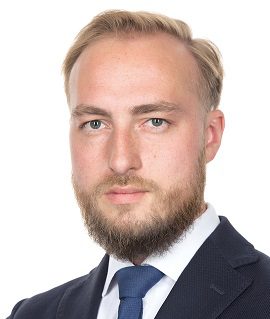 Sergey Lysov
Senior Lawyer
What you may encounter:
We can:
Successfully defending a Russian aircraft parts supplier, in a series of proceedings before the ICAC for recovery of an advance payment against a major foreign exporter of military equipment.
Representing a major agricultural company in the recognition and enforcement of arbitral awards rendered by an international commercial arbitration court in London (FOSFA) against a Russian company in a dispute over wrongful termination of contract (a supply contract violation).
Preparing expert reports and Maxim Kulkov giving evidence before the High Court of England in a dispute between Premier Cruises Ltd (a large international company engaged in the acquisition of watercraft) and the client in order to transfer the proceedings ...
Representing one of the ten largest transport companies in Russia, in a dispute against the Department of Presidential Affairs of Russia, which claimed US$30m in compensation for harm caused by the client's allegedly illegal privatisation and disposal of Russian real estate assets located abroad (UK, India, Portugal, Bulgaria, Finland).
Advising a foreign defendant in SCC proceedings for the recovery of damages for the alleged expropriation of the claimant's assets, on the ambiguous issue of the relationship between the legal status of the claimant – a state corporation – and that of a public-law entity.
Advising the client, a major Russian private group of companies, in connection with potential litigation relating to replacement of a management company (general partner) of an investment fund (exempted limited liability partnership) in the Cayman Islands.
Advising a major Russian shipping company in connection with sanctions against Iran, including on the possibility of entering into various types of contracts and payment arrangements.
Advising a Russian transport company on the possibility of pursuing claims against the Libyan government under the BIT for failure to provide protection for property imported for the purposes of a construction contract, the performance of which was breached due to sanctions.
Advising a Russian transport company on the consequences of sanctions against Libya, including their impact on a construction contract: suspension of the contract, exemption from liability, qualification as force majeure, timing, procedure and consequences of termination of the contract, and risks of destruction of equipment and a construction facility.
Representing the client in a dispute against a major international company offering engineering solutions for various equipment, including turbines for heat power plants. Our services included advising the client on strategic and legal issues of LCIA arbitration related to terminating the contract with the opponent and recovering damages ...
Advising the world's #1 producer and exporter of high-quality UHG anthracite (Russia's largest producer of metallurgical coal) on the prospects for an upcoming arbitration before the ICAC against a Russian port terminal operator relating to a client's unilateral termination of a transhipment agreement concluded with the operator ...
Advising the client, one of the Russia's largest private transport holding companies specialising in railway transportation, in a dispute with a manufacturer of wheels for railcars. As part of the litigation, the manufacturer recovered lost profits from the client due to the client's failure to perform wheel sampling because of a unilateral refusal to perform such sampling.
Advising a client (an insurance company) in connection with the application of a sanctions clause in an insurance policy as to whether military action in Libya constituted the implementation of no-fly zone sanctions.