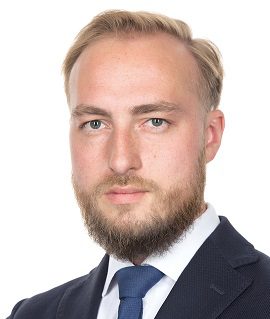 Sergey Lysov
Senior Associate
Sergey represents Russian and foreign clients in disputes on bankruptcy, the recognition and enforcement of foreign arbitral awards, corporate disputes and disputes arising out of international trade agreements. Sergey is recognised by the authoritative international legal directory Best Lawyers.
Examples of his work are given below.
Projects:
Defending Caterpillar Financial in eight court disputes arising out of agreements for the lease of construction equipment amounting to US$18 million.
Insolvency of Russian glass manufacturers who had taken out loans with a Czech export bank, including enforcement of pledge, and disputes with sureties and unscrupulous lenders.
Returning control of land plots in the Krasnodar region to P.P.F. Group holding as a result of winning a dispute over the invalidation of an agreement for the sale and purchase of interests.
Representing the supplier, Bonatrans Group, in relation to the bankruptcy of a Russian tram manufacturer.
A dispute over the recognition and enforcement in Russia of a decision by the Arbitration Court Attached to the Czech Chamber of Commerce and the Agricultural Chamber of the Czech Republic.
A dispute over enforcement of pledged real estate in the Moscow Oblast.