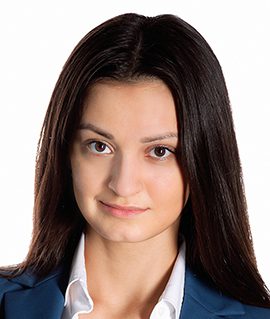 Olga Kokoz
Senior Associate
Olga specialises in the resolution of cross-border court and commercial disputes, enforcement of foreign judgments and arbitral awards, restructuring, and insolvency. Examples of her work are given below.
Projects:
Preparing a Russian law legal opinion for a BVI court in relation to a dispute regarding the recovery of damages from a Russian energy company.
Advising a Russian oil company on the possible enforcement of arbitral awards in several jurisdictions against its controlling party.
Representing a Cypriot bank in LCIA arbitration proceedings against a Russian businessman.
Advising on Russian law in a dispute in connection with a class action against a Russian citizen in a US court on the recovery of compensation for inflicting harm to life and health.