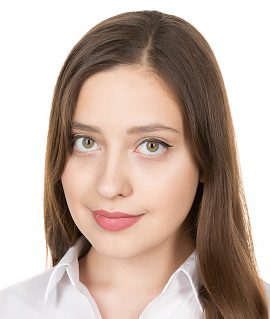 Anastasiya Shkvarova
Associate
Anastasia specialises in international commercial arbitration and litigation in state courts.
Anastasia's experience includes advising and participating in commercial disputes, including bankruptcy cases, construction disputes, energy disputes, and copyright protection.
Projects:
Defending a general contractor in the ICAC at the Chamber of Commerce and Industry of the Russian Federation against a claim by a customer worth approximately US$65 million in connection with complaints about the quality of work on the construction of a shopping centre, as well as submitting a counterclaim on behalf of the general contractor for the return of equipment left at the site.
Defending T Plus, a major Russian company operating in the field of electricity and heat generation, in connection with the Volga Paper Company's US$11.5 million claim for damages relating to obligations arising out of a sale and purchase contract for a thermal power plant.
Representing Russia's major taxi aggregator service in a dispute under a bankruptcy case and in a related action for the recovery from the client of amounts allegedly paid in excess of the debtor's obligations.
Recovering debt under a construction contract in favour of Metallimpress for work performed for the defendant, JSC Tander (Magnit retail chain).
Representing Raiffeisenbank at all stages of the bankruptcy of a debtor owing over US$53 million secured by the mortgage of one of the largest shopping malls in Russia.
Preparing an expert report for an English court regarding liability for harm caused by employees, as well as the statute of limitations for damages claims.